I popped into Urban Outfitters today before my GRE class.  Its location in Harvard Square means it attracts a LOT of fey hipsters, but it has an awesome bargain basement.
Their latest decorating scheme is selling LPs of recent indie albums, along with made-to-look-retro record players.  I admit I looked twice at the copy of one of my favorite albums, In the Aeroplane Over the Sea by Neutral Milk Hotel.  I mentally pictured the sleeve framed on my future apartment wall while "Holland 1945" played in the background.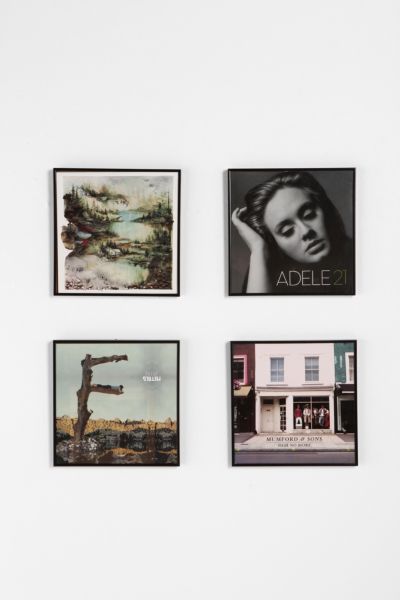 Then I realized that kind of conspicuous consumption would outrage Jeff Mangum.  I skipped off empty handed to my class to fill myself with knowledge instead.  I think Jeff would have approved.  
Photos: Urban Outfitters